GYPSYBRUJA BREWS
AROMATHERAPY & MAGIC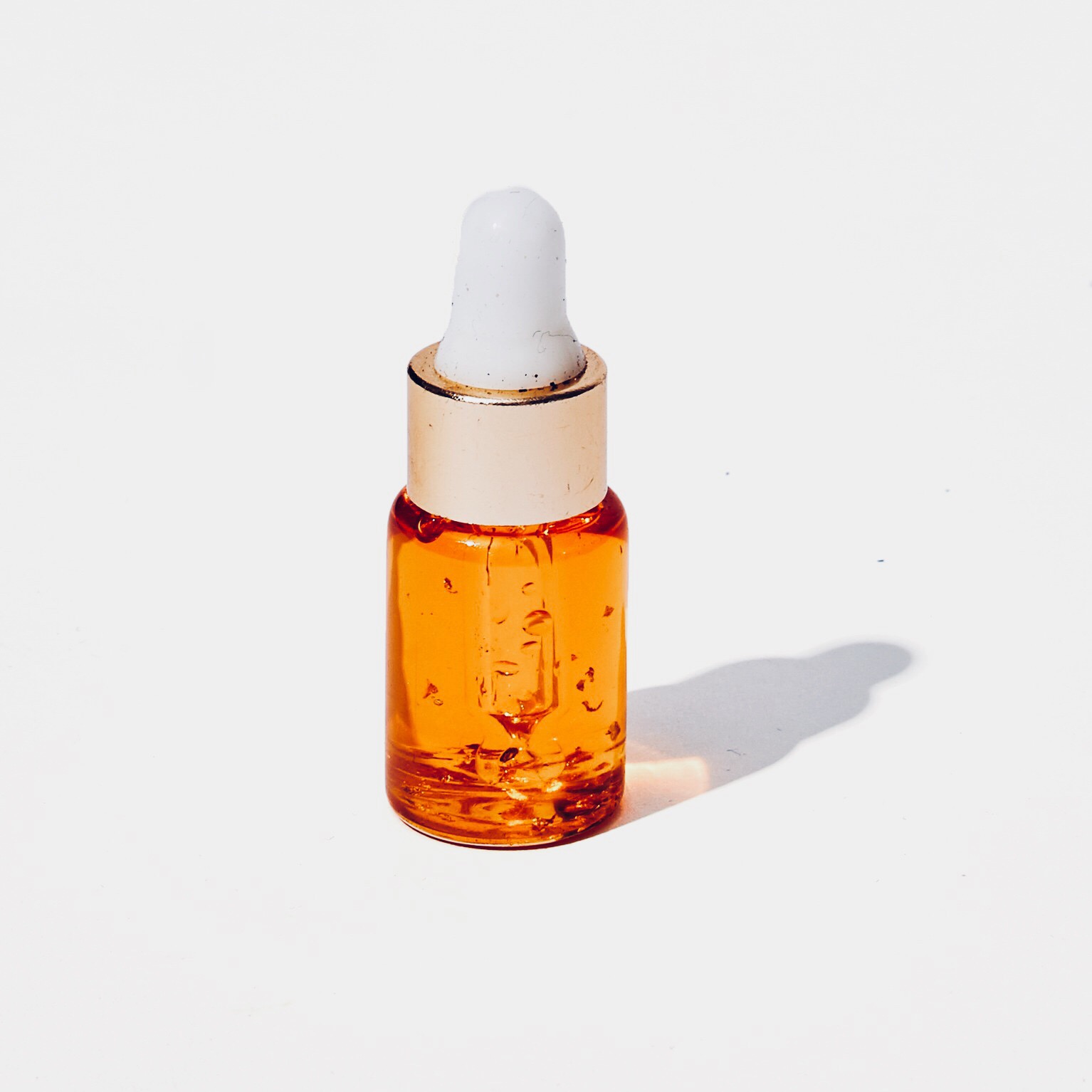 This highly potent serum only requires 2-3 drops daily to help fight hyper-pigmentation, redness and severe dryness. It also provides a naturally radiant glow that last all day. Wear it as a daily hydrator to deeply penetrate the skin. Mix it with your foundation or as a primer for makeup.
The base ingredients for this magical serum are rosehip essential oil and 24 K gold flake. It has a light rose and sweet orange aroma from the organic essential oils. All ingredients are organic and this product is gluten free.
*infused with 24 K Gold
This rose water can be used as a toner or a setting spray over makeup. Great if you need a quick refresh during the day or to help with overall dry parched skin. It can be used with the accompanying spray bottle or applied with cotton directly to the skin.
The toner is made with fresh hand picked roses and then infused with rose quarts crystals. The aroma is a fusion of pure rose and sweet orange essential oils. This product is both hydrating and calming with ancient aromatic properties.
*infused with rose quartz
*** Email info@traeharris.com for questions and to place orders.